Got something to say???
Who is she anyway?
Who is she? It's me, the WebMistress of Jem ROCK. Feel free to email me with feedback or questions or artwork to put in the gallery or whatever! Be gentle with me...this is my first ever webpage :)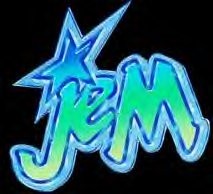 About me....
I'm a 22 year old Jem freak from Seattle,now living in Sin City...VEGAS! I own and operate RAGE MUZIK, an independant biz of CD's, Videos, memorabilia, or anything to do with entertainment. Some favorites of mine....CD: Radiohead- OK Computer Movie: Clerks (Dir. Kevin Smith)TV show: a toss up between 90210 (yes, I'm a dork) and Friends. Food: Anything chocolateBad habits: Smoking, drinking, cursing...being an all around "Misfit".
Ode to Jem
What a difference a day makes! Since I've updated the site, many fans have come to visit. A big THANKS to all of you!


EMAIL ME!!!